At Fuglsang we are able to pack in 25 kg and 50 kg bags, 500 – 1,000 KG big bags, 20″ and 40″ containers and trucks.
We are producing Pilsner, Munich, Pale Ale and Whisky Malt, also we are producing certified Organic malts.
At Fuglsang we have a wide range of packing options:
25 kg bags for our craft, micro and home brewers
50 kg bags for export customers, world wide
Big bags 500 – 1,000 kg
20″ and 40″ containers. These can be packed with bags or bulk
Trucks – this is for our customers in Denmark, Scandinavia and Germany
Vessels – here we are able to load up to 2,500 MT.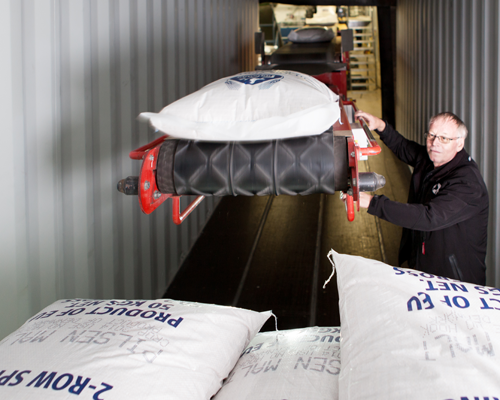 Our bags can, more or less, be printed to our customers' needs.
Deliveries are effected in bags or bulk, by truck or rail, in containers or coasters. The smallest unit is a 25 kg bag, the largest unit is a shipping container.